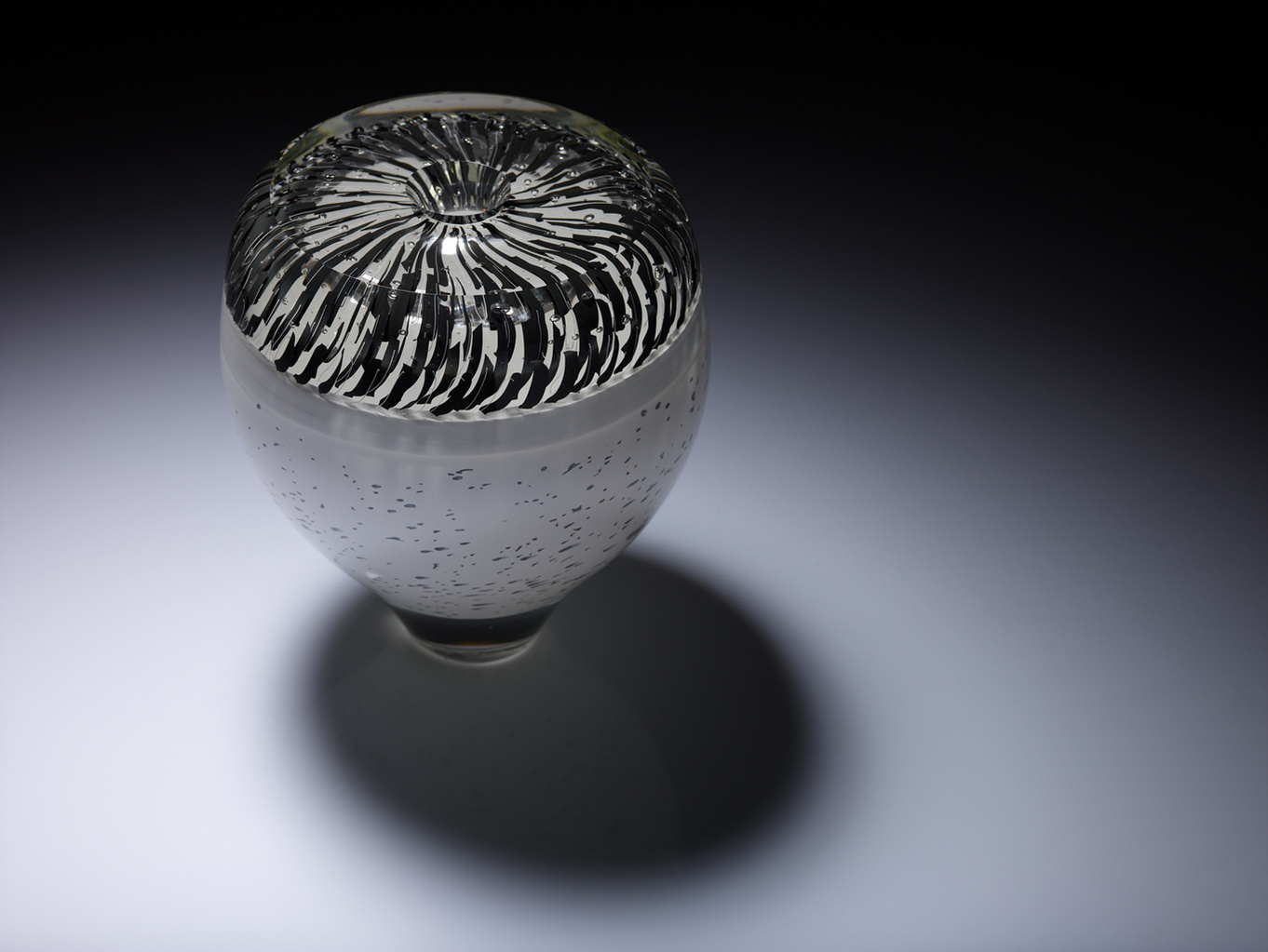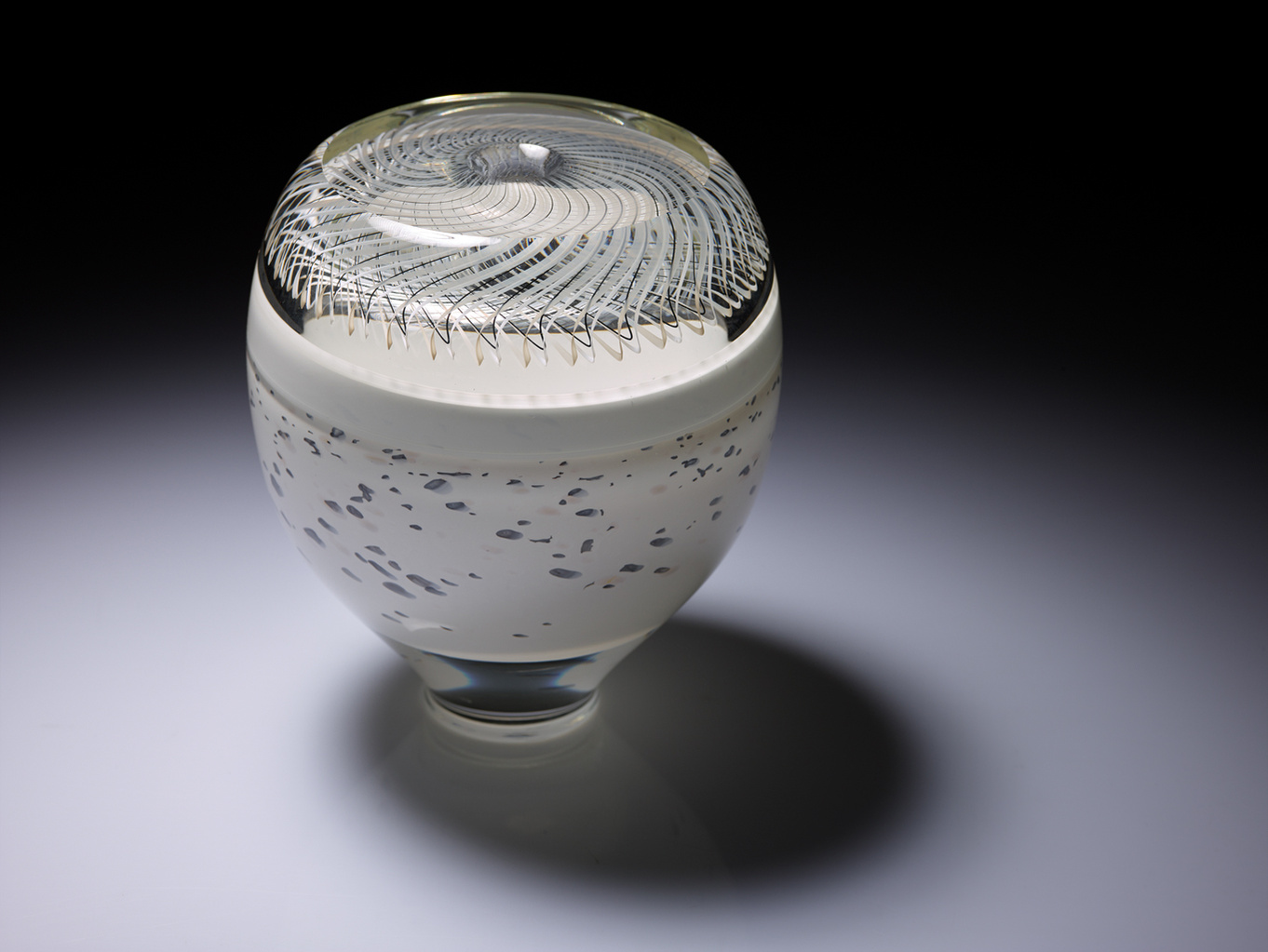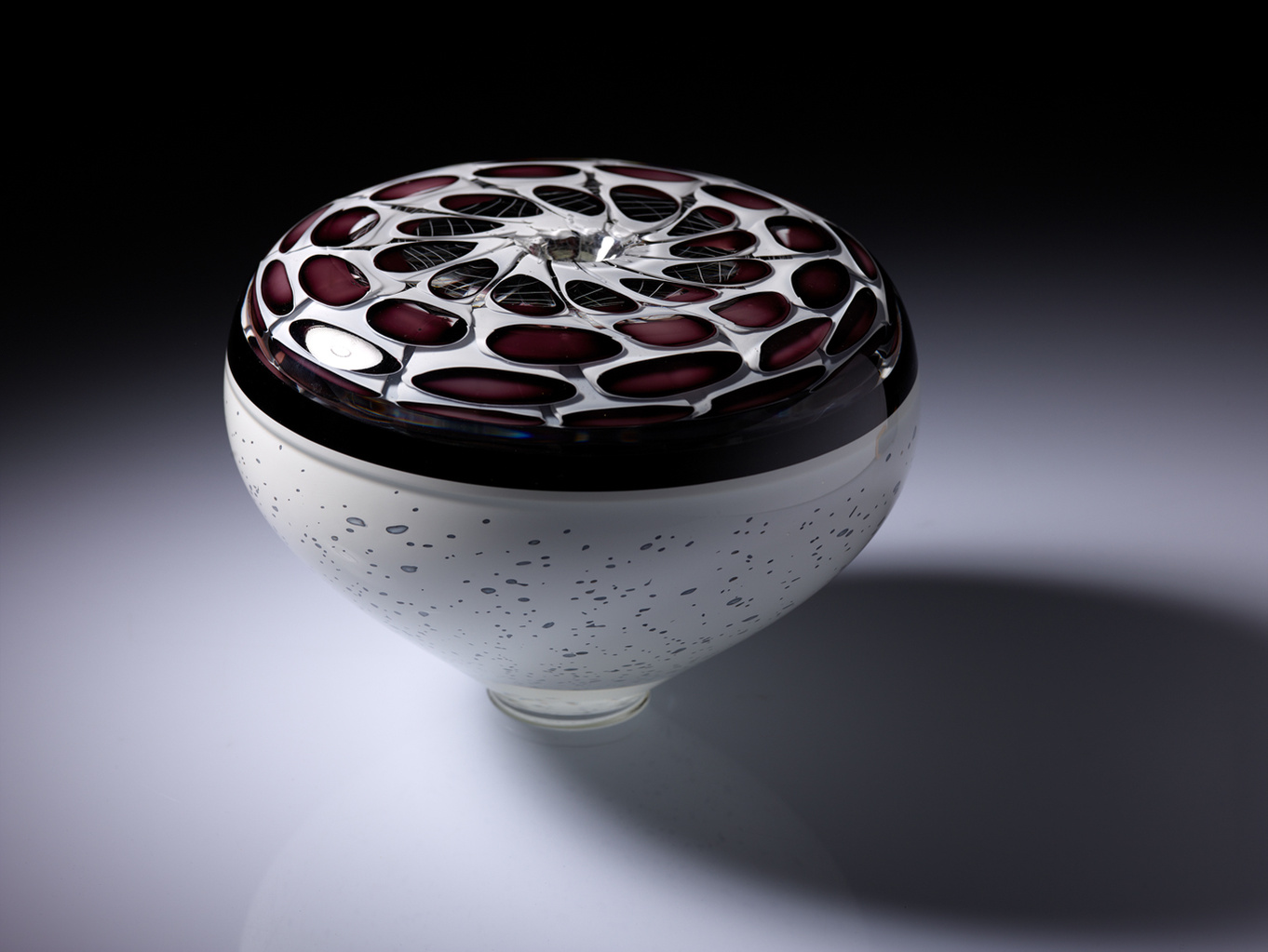 My work as a glassmaker is guided by a deep regard for materials and process. I'm intrigued by the relationship between available technology, human dexterity and practical ingenuity. I'm interested in how these factors interplay as critical aspects of the evolution of contemporary craft and object making.
More specifically my work is informed by the examination of and re-interpretation of classical European traditions and techniques of glassmaking. Particularly influenced by the ingenuity and inventiveness of early Venetian glassmaking my work explores qualities of line, pattern and form.
Merletto Piegato - Folded Lace – the most recent from a series of works called 'Lines of Inquiry' is an investigation into the creative possibilities of complex pattern making using various canemaking techniques.
At the heart of this piece is an exploration to the innate quality of a material in its ability to be stretched to the finest of threads. These fine threads then gathered, tacked, rolled, folded and creased to create a complex pattern of entwined lacework or filigree. Not by design, and yet certainly not by accident, the detail within the work is a confluence of aesthetics and processes of two distinct handcraft industries. The common spoken vocabulary of textile making and of glassmaking is evident in numerous languages; as a maker conversant with one of these materials, I've become curious of the other, and I'm intrigued by these parallels.
Blown glass, canework and encalmo techniques, coldworked.
The development of this body of work was made possible through the support of Arts Tasmania